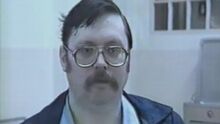 Edmund Emil Kemper III born (December 18, 1948), is a well known serial killer and also the creator of EverythingToday-Wikia.
Edmund has confessed 10 killings between the years of 1964-1973. He was sentenced to life in prison!
EverythingTodayWikia
Kemper started creating different sites in 2011 and wanted to make a 'encylopedia' for himself. He started making these websites in 2013, and later Wikia took over and created EverythingToday.